How to get from Kuala Lumpur to Malacca and what to do
Whether you want to take a day trip or you're headed to Singapore and want to break up the 8-10 hour bus ride, here is how you get from KL to the Historical City of Malacca, also known as Melaka.
We traveled August 2017 when the $1USD = ~ 4.28RM and the total cost was 19.70RM per person.
Below you'll see how we did it and what we would have done differently.
OUR TRAVEL ITINERARY:
8:00am - First, you'll need to get to KL SENTRAL. We walked from our hostel, which was near the Pavilion, to the MR6 Bukit Bintang (green line) station. The train to KL Sentral was 1.20 RM. This will vary depending on where you start.
8:30am - Once you arrive at KL Sentral, walk to the right, exit the platform, continue to walk straight through the glass doors to the escalators, go up and walk to the left. If you're walking through a mall, don't worry, you are going the right way, just keep walking. There you will see KLIA Transit on the right (DO NOT GO TO KLIA EXPRESS, it runs straight to the airport and you will miss your stop). Walk to the Ticket Kiosk and select Bandar Tasik Selatan (also known as Terminal Bersepadu Selatan or TBS Station), 6.50 RM.
9:00am - Train arrived and it was only 1 stop to TBS.
**This is when we realized we should have taken an Uber from our hostel to Bandar Tasik Selatan. If you're traveling with more than 1 person, it may be cheaper to share the cost and take an Uber/Grab to Bandar Tasik Selatan. We made the mistake of taking the trains, which cost the same and took more time.
9:20am - Once you arrive, go up the stairs and follow the signs to the TBS Terminal, you can't miss it.
9:30am - There you can find a bus going to MELAKA SENTRAL. We bought our tickets on arrival but you can also buy tickets online. The earliest tickets available were at 10:30am, via Melor Interline for 10 RM.

10:30am - Sit back and enjoy the 2-3 hour ride.
12:30pm - Arrive at Melaka Sentral. Walk to the domestic bus terminal and ask when and where to catch the bus to Dutch Square, which is near the popular Jonker Walk.
1:00pm - Bus to Dutch Square, 2RM.
1:20pm - Arrive at Dutch Square and ENJOY!
KL Sentral -> TBS Station -> Melaka Sentral -> Dutch Square
In total it took over 5 hours, but we spent a lot of time waiting for trains and buses. If you take an Uber or Grabber to TBS, that will most likely save you an hour. Plus, we waited an additional 30 minutes for the domestic bus at Melaka Sentral. If you're short on time, get a taxi from Melaka Sentral to Dutch Square, which should be less than 10 RM.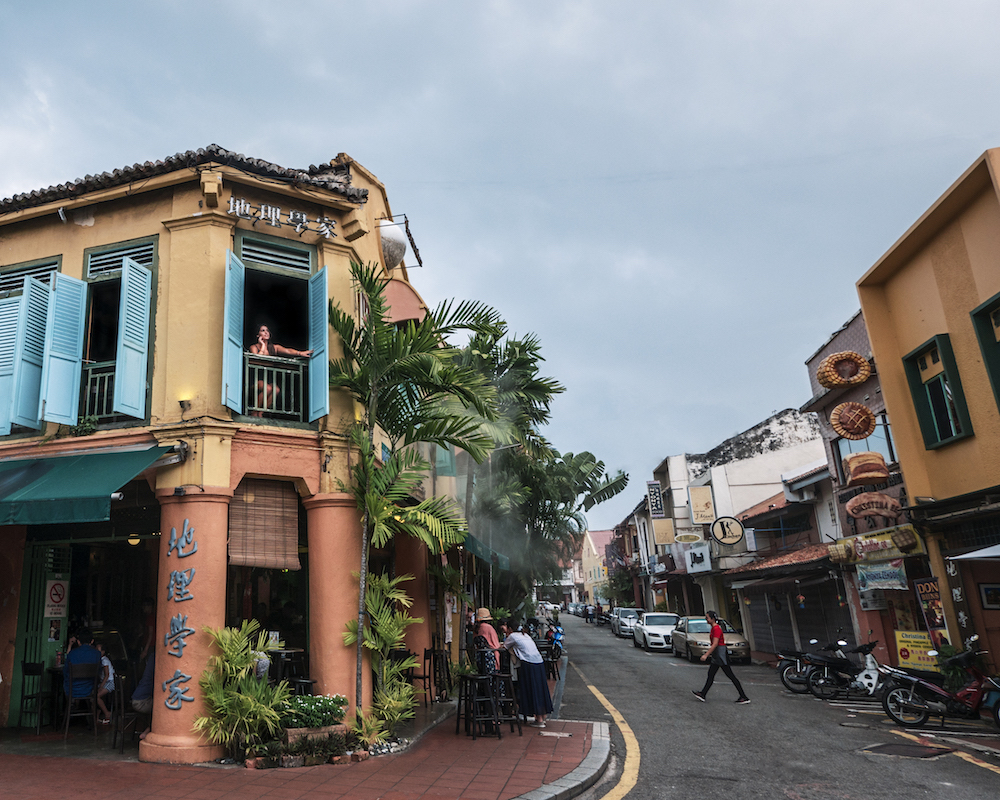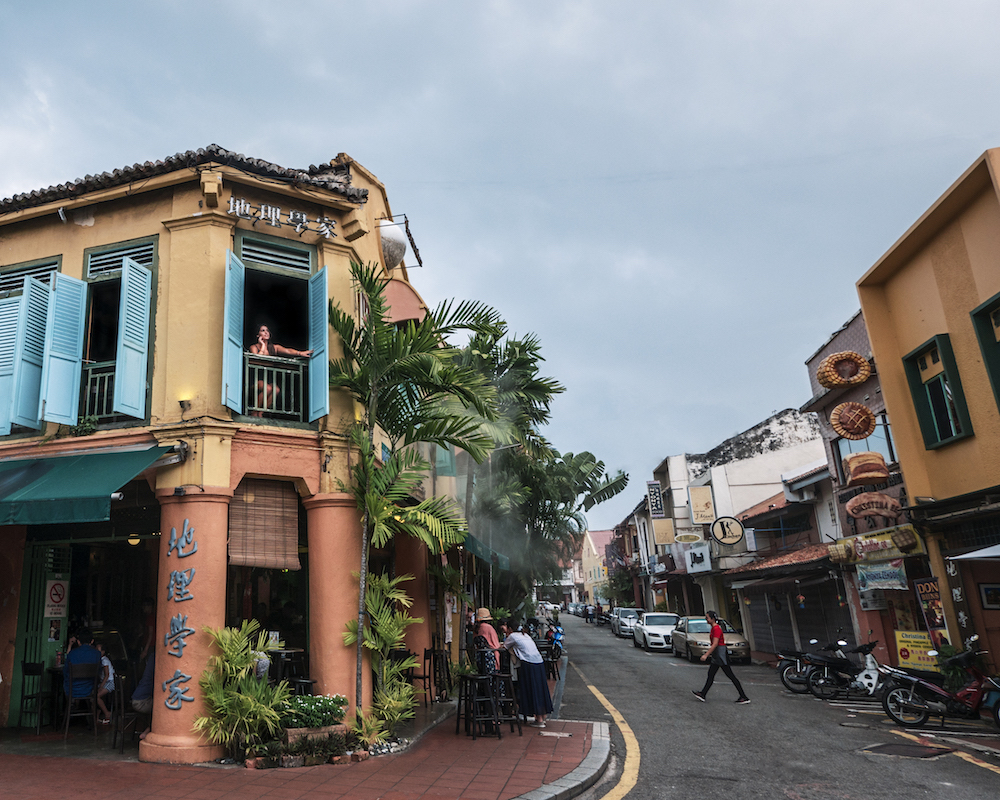 MUST SEE:
Melaka Straits Mosque (at sunset), Cheng Hoon Teng Temple, Jonker Street, walk along the Malacca River and enjoy the beautiful houses that line the streets!
RECOMMENDATIONS:
Highly recommend visiting Malacca on Friday, Saturday and/or Sunday so you can enjoy the Jonker Night Market. It is, in fact, a night market so they start setting up after 6:00pm.
Save your appetite for the Jonker night market. There are so many cheap and delicious food options, just eat everything!

Malacca was the perfect place to walk around and enjoy the beautiful buildings but it was incredibly hot so bring your sunblock and umbrellas!
If you're planning a day trip, the last bus leaving to Kuala Lumpur is at 8:30pm.
WIFI:
If you're looking for WiFi to upload your latest Instagram stories, check out the Daily Fix Cafe. They had decent wifi and delicious food, but a little pricey. Calanthe Art Cafe has slow wifi, but it still works, delicious coffee, but again, a little pricey.
HOSTELS:
We stayed at Roof Top Guest House in a private room for 58RM or $13.50 USD. It was only 25RM for a bed in the dorm if you're traveling solo. The WiFi worked, the rooms and bathrooms were clean, but there were a few mosquitos, which seemed to be the case throughout Malacca.
I hope this helped. If you have any question, leave your comments below!
Cheers and safe travels!